School leadership is hugely rewarding and worthwhile but it can be complex and stressful. The Sanctuary Programme offers an opportunity to step back from day-to-day pressures to reflect and replenish. It will provide a safe breathing space to engage with others, learn together and offer mutual support. It will be enjoyable, relaxing, stimulating and practical. Perceptions may be challenged and there will be much to contemplate as well as approaches and activities to take back into school straight away.
Sessions will include focusing on:
Sign Up for a course starting in Autumn 2023
• Individual wellbeing
• Personal goal setting
• Coping with stressful situations
• Prioritising life and work
• Managing time
• Networking
• Supporting whole staff wellbeing
• Research - whilst being fun and creative
The Sanctuary Programme will consist of three whole days - one day a term for a year. Each day will be held in the beautiful surroundings of Jesmond Dene House in the John Dobson Room with its own private terrace and include a two-course lunch.
Miles & Gary Wallis-Clarke will lead each day. The total cost of the programme is £555.
Cohort Four:
Friday 29th September 2023
Friday 26th January 2024
Friday 26th April 2024
We are planning further cohorts in the future so please get in touch to reserve a place or find out more.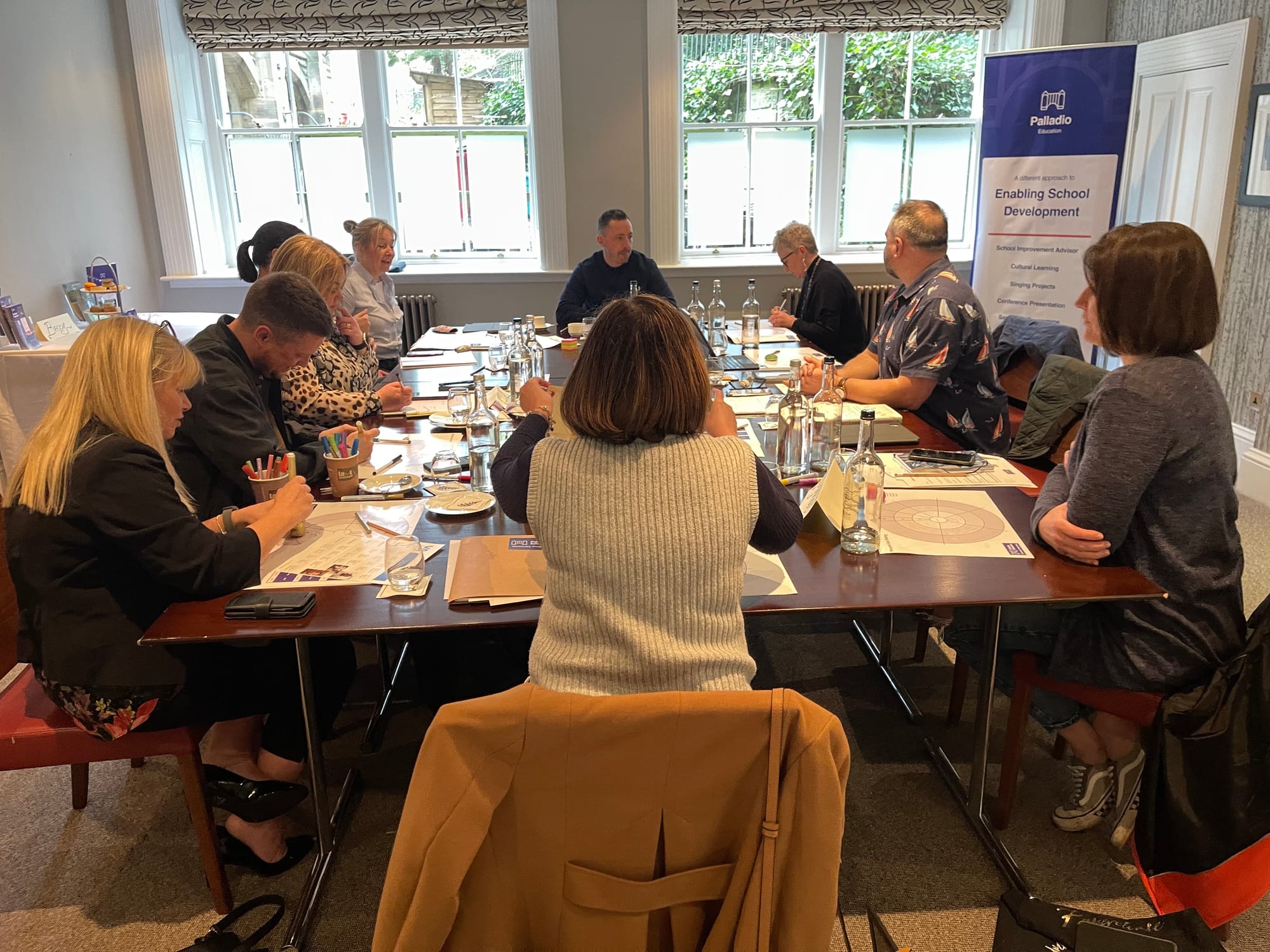 Feedback from School Leaders on the programme:
The programme was a wonderful opportunity to prioritise my own headspace and well-being. It allowed me time to reflect and consider next steps for school and personal development. I also appreciated the opportunity to work with other Heads in a small, supportive space where open discussions were both exceptionally helpful and sometimes reassuring! (Headteacher)
The mixture of sharing between heads and management ideas was a good balance. Time to talk is always good and it was well facilitated to ensure this wasn't just a time to moan. (Headteacher)
The Sanctuary Programme has provided me with the opportunity to look beyond, and step away from, the daily pressures and challenges that school leaders face. The picturesque setting is appropriate for focusing on individual well-being with time for personal reflection and networking recognised as essential pre-requisite to achieving a sense of 'sanctuary'. The programme sessions left me feeling replenished and re-energised. (Kevin McVittie, Headteacher Hotspur)
In the role of school leadership, it is so easy to become bogged down in the operational and lose touch with what is important. The Sanctuary Project enabled me to have some much needed time to reflect upon how I can prioritise my own wellbeing and how this will in turn, make me a more effective leader. Talking to colleagues in the same position as myself, who we got to know really well after all of the sessions, was nothing short of cathartic. I left feeling invigorated as a leader and with a refreshed sense of purpose. (Rob Adams, South Gosforth)
A supportive environment that helps you understand how to prioritise and manage your wellbeing (Philippa Vince, Toucan Education)
Fantastic things: Time out of school. I also loved the inter-sessional tasks and the further reading through the QR codes. The practical side of the course - hands on and moving out of the course space into the wider hotel gave time to reflect and think. The headship experience of the course leaders meant empathy and understanding were real emotions and being in tune with course attendees. (Lee Gallon, Executive Headteacher Farne & Cheviot)
The whole program was very well thought out and balanced. Being delivered by two people who add humour and fully understand the position of HTs in the current climate was invaluable. Bringing us out of school to somewhere with limited reception was also very smart! The whole program enabled us to have time to reflect and it was great to listen to others. (Becky Turner, Headteacher Archibald)
I found the designated time and headspace so useful. As leaders we just don't often get enough time or opportunity to speak with other leaders. The environment was so important to this as I was able to switch off in a way that I don't believe would have been possible elsewhere. (Headteacher)