Would you like an inspirational start to your conference or training led by Miles & Gary? Their combined 57 years in education combined with their particular brand of humour and a bit of singing thrown in (optional!) ....
This is a bespoke service and could include:
Professional wellbeing - achieving a work/life balance

A humorous look back on decades of educational policy and tales from the chalk face

Using the arts and creativity in the curriculum

The importance of music in primary education

Whole school projects

Equalities and diversity
We are keen and willing to discuss any requirements that you have - please get in touch and talk to us! We can also take on planning larger events with a range of speakers and activities.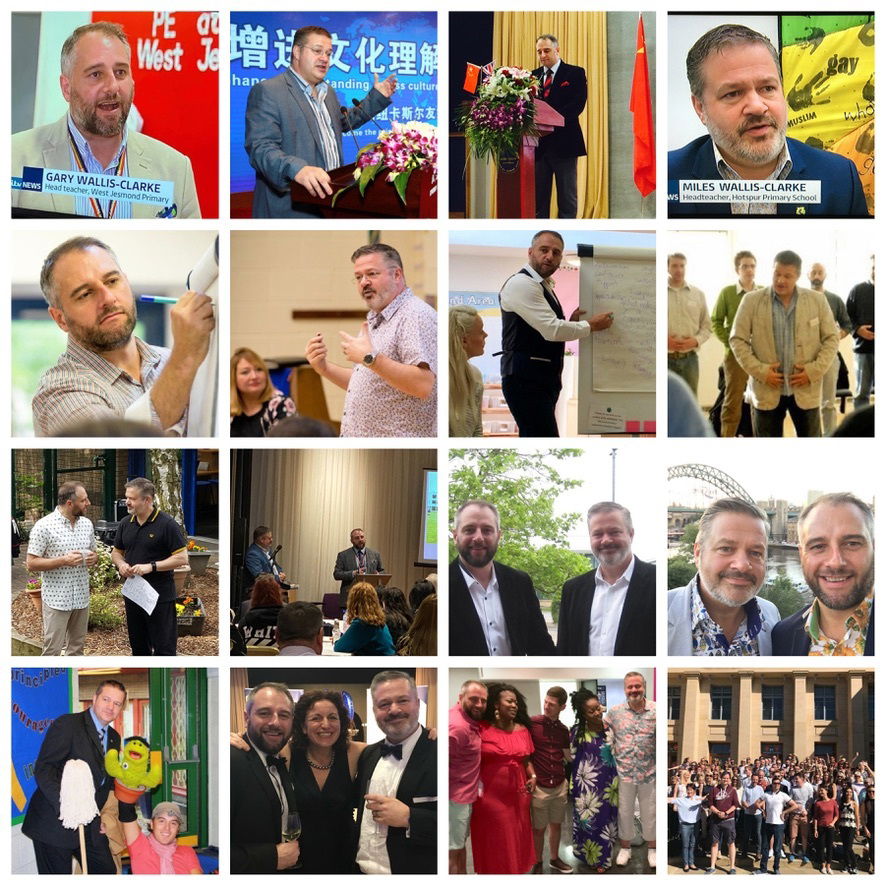 Future Conferences:
Hexham Conference for School Leaders
Recent Conferences: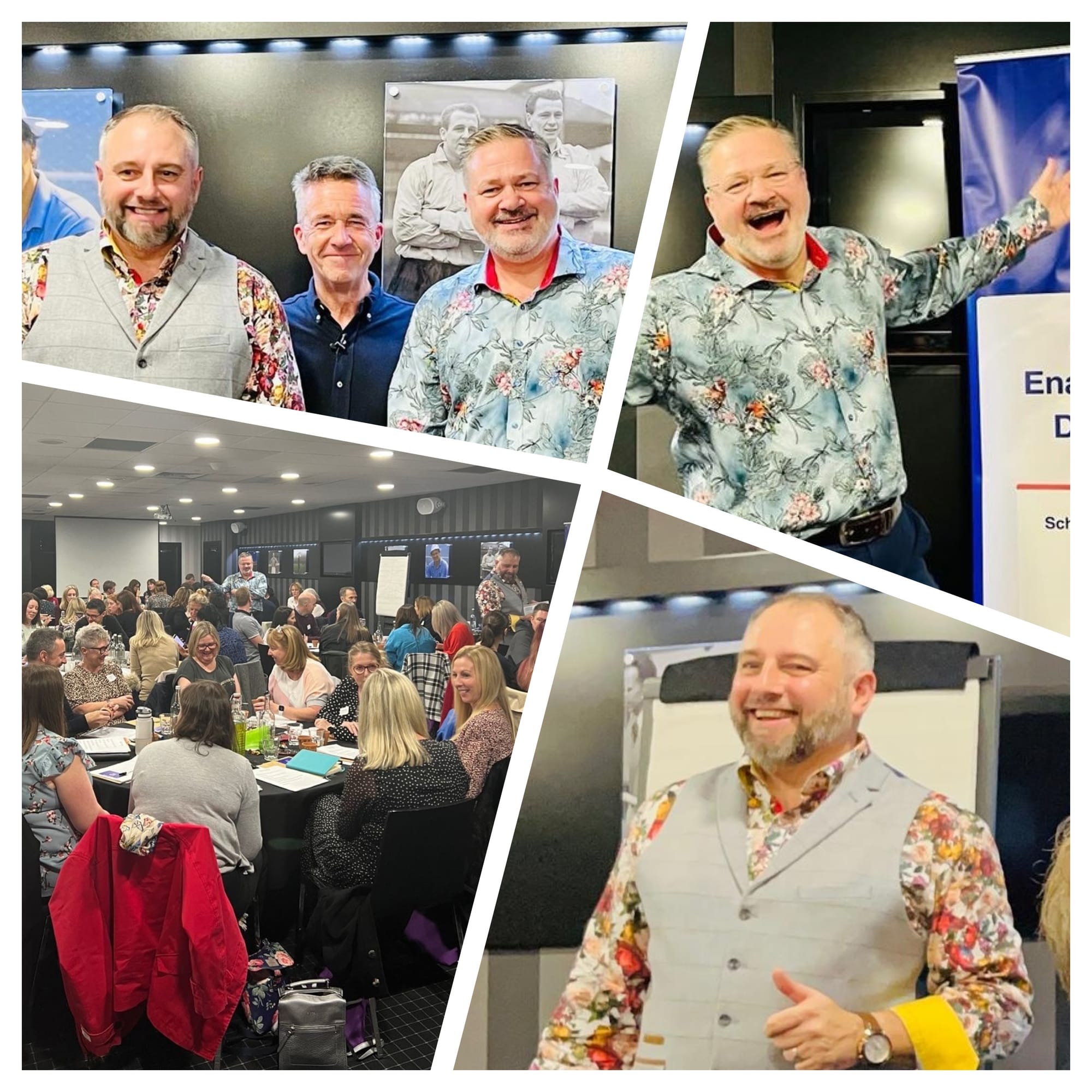 Newcastle school leaders at St James' Park with SUMO Guy - Paul McGee.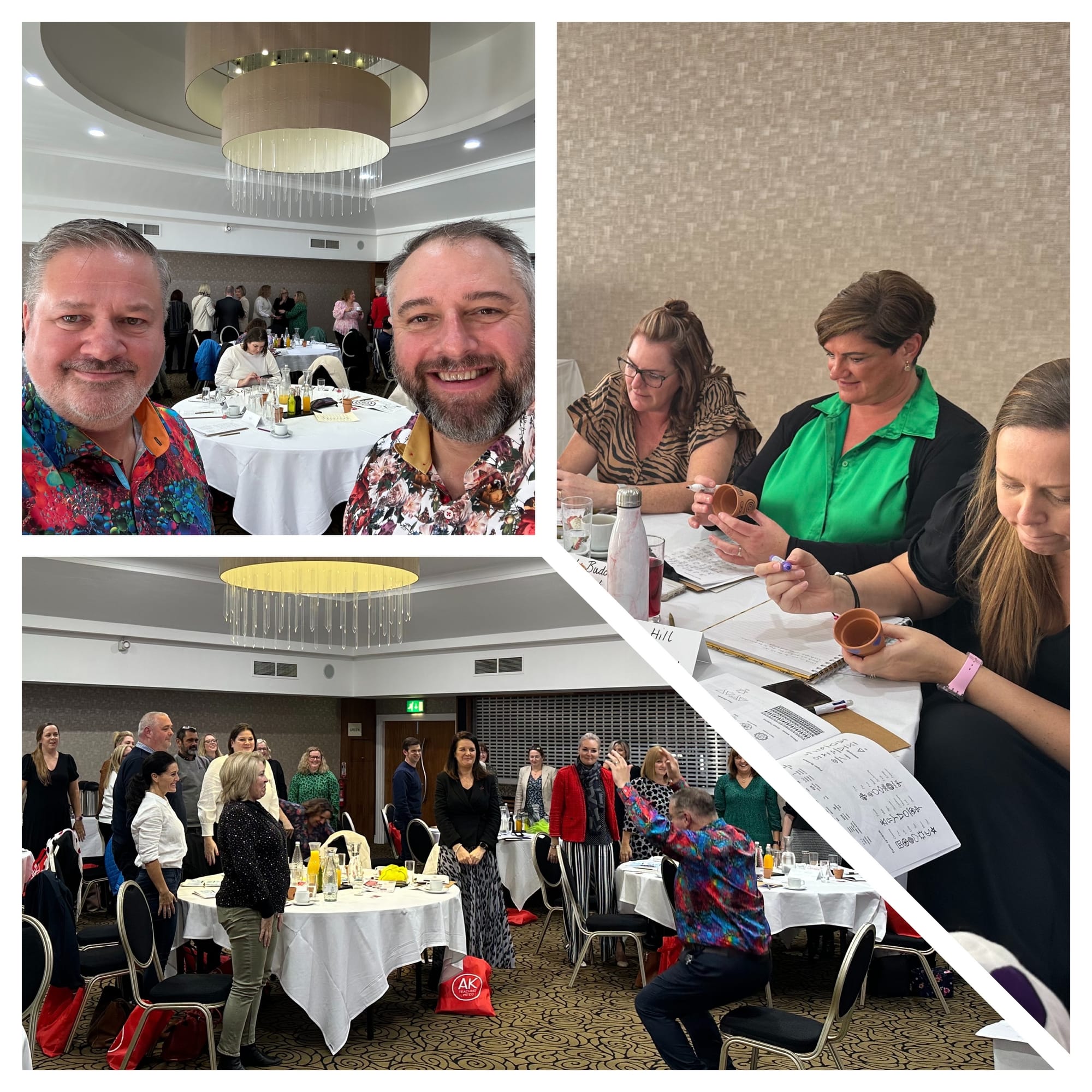 Sunderland school leaders at the George Washington Hotel.
Feedback from delegates:
Gary and Miles are excellent speakers. They add humour and fun to all of their sessions; be prepared to sing! There are definitely no boring bits with these guys!
(Tracey Pizl, Headteacher Fatfield Academy)
---
I absolutely loved all sessions. Delivery, pace, pitch and content were all excellent. Often in training one of these elements can let the whole training down. It was nice to take part in such well structured and well delivered CPD. I felt the real life examples and anecdotes shared were very relatable and hearing these definitely helped me feel less alone in dealing with situations - good to know everyone goes through these things! There were lots of opportunities to think and reflect about our own school and own practice and a good balance of practical 'take away' tips and advice. Excellent.
(Laura McArdle, Head of School George Washington Primary School)
---
Thoroughly enjoyed the training - always good to hear from people, who have done the job themselves. Miles and Gary are really engaging speakers, who strike the right balance between delivery and allowing you time to reflect upon your own practice. Left feeling reassured, having benefitted from spending some quality time with colleagues and some much-needed thinking time. Loved the singing too!
(Wendy Fowler, Headteacher Biddick Primary School)
---
It was just what was needed after the isolating two years we have just experienced.Great networking and an opportunity to share ideas. Gary and Miles were brilliant.
(Catherine Jones, Headteacher Thornley Close Primary School)
---
I thoroughly enjoyed the conference and the delivery of the sessions from Miles and Gary were all so positive and uplifting. The focus on well-being was so relevant and useful and there were plenty of opportunities to network with colleagues which was invaluable. I would highly recommend Palladio as a company as they were professional and have an excellent understanding of their audience as well as extensive knowledge and experience within education.
(Wendy Buddle, Headteacher Marlborough Primary School)
---
I found the conference reassuring, supportive and gave me time to reset myself and reflect. Prior to me attending I was thinking of a career change as I was losing my way in the politics of the job. I now feel rejuvenated and ready to face the Ofsted fight and stand up for what I believe in.
(Headteacher)
---
Thank you for a brilliant two days. You are both engaging and inspirational.
(Headteacher)
---